Destroy Excessive Delays
What Happens When an Immovable Project Meets an Unstoppable Force?
The median delay for EPC projects is now over 200 days. Nearly 9 in 10 large-scale projects are delivered late. Almost 1 in 4 are delivered more than 250 days late. Roughly 1 in 8 are delayed by a year or more. It's a nightmare. Delays like these are not sustainable…but they ARE avoidable.
The PROJEXX GROUP from Troop Industrial is improving capital projects' efficiencies, one job site at a time. We're your special ops team for tracking and monitoring materials seamlessly, in real-time. When you throw an unstoppable force like the PROJEXX GROUP at a mega project at risk of a standstill, you can save money — even millions — that would otherwise be wasted waiting on mission critical project material.
Predictive Project Intel
After 20 years in the biz — and more than 100 years of combined experience on our team — we've seen it all. Our experience translates into valuable project intel that will save you money and time.
The PROJEXX GROUP is proactive at every stage. We'll help you to identify, anticipate, and prevent the bottlenecks we see on every job. When our team predicts that your project will need material you haven't ordered yet or that you'll need to procure the material way ahead of time due to current market trends, you'll be alerted immediately. We call out material needs before material is needed, so that you can plan accordingly.
Your Material Partner From Day 1
Stop juggling phones and emails double-checking needs, orders, lead times, and inventory. You don't need to go it alone. We all have to be smarter and more tactical going forward. Doing things like they have always been done is not working and detrimental to a project's success. The PROJEXX GROUP brings a relentless commitment to service and a never-say-quit attitude to every project. As an extension of your team, your end goal is our end goal. Our team works closely with you on every detail — even before you begin — to deliver outstanding results.
We have experienced a lot of success working side by side with contractors as part of the project team. Troop Industrial is not your average arms-length material supplier. The hands-on approach of our PROJEXX GROUP produces a greater result than just a traditional, transactional relationship. When we work together — as opposed to just quoting a bill of material — we see better communication, better understanding of the challenges on both sides, and things run smoother throughout the project.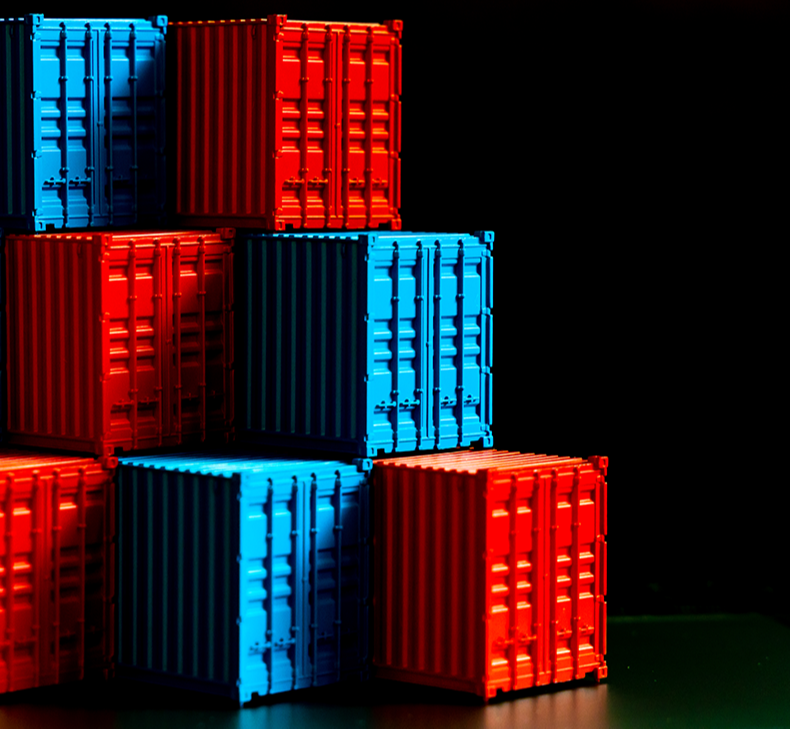 Technology to Keep You On-Time and On-Budget
Cloud-based material management means we can track on and offsite inventories anytime from anywhere a browser is available. Online tracking for orders gets rid of purposeless downtime and opens up communication channels.
Track and monitor PODs, FMRs, MTRs, and project spend in real time so that your project can move ahead quickly and stay profitable. With cloud-based material management from PROJEXX GROUP, you stay in-the-know and boost your time-cost efficiency on every order.
Real-Time Status Updates
Order Acknowledgments

Mill Test Reports (MTRs)

Proof of Delivery (PODs)

Field Material Requisitions (FMRs)

Invoice Status

Current Material Spend

Key Performance Indicators (KPIs) for job performance/efficiency/budget tracking
Key Advantages
Material Waiting On You...Instead Of You Waiting On Material

Drastic Reduction In Material Cost

Drastic Reduction In Manpower Cost

Improved Profit Margins

Anytime-Anywhere Metric Tracking

Improved Morale

Improved Timeline

Consolidated Billing
We Put Millions Back Into Mega-Projects
Proven Results In First 7 months of a $1.3B EPC Project

Snapshot of Real Numbers:

Track More. Save More. Stay on Schedule.
Projexx Group is a PROVEN system — putting millions back into Mega Projects versus traditional methodologies.
There is no reason you should be waiting on material. We're ready to jump into action, outline lead times, advise on potential challenges, and prevent material delays. After one taste of how life can be with our PROJEXX Group, you'll never want to do another Mega Project without us on your team.
Call for a custom quote today 409.727.7384
Call in the Troops
Time is important to your project's success.
Put our wide variety of supplies and our super-duty service to work for you. Click through to see what we have to offer and what we can do for you.